Monday, May 10, 2021
Bohemia Magazine today celebrates 113 years of creation
---
---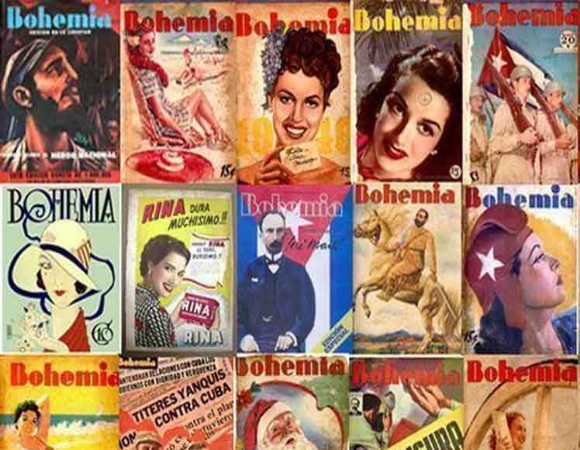 Havana, May 10 - Bohemia magazine, the oldest publication in circulation in Cuba, celebrates today 113 years of its creation as an event in the country's publishing life.
The then illustrated weekly was initially concerned with merely cultural issues, similar in format to the European gazettes of the time.
During its initial stage it remained within these parameters, with a content marked by the interest of the more affluent social layers.
This characteristic marked, in addition to its texts, the identity of the publication, whose name derived from the famous opera by the Italian composer Giacomo Puccini.
However, in the 1940s, Bohemia registered as a staunch defender of representative democracy recently installed with the Constitution, to become a magazine with general information and a marked accent on national problems. On July 4, 1943, the En Cuba section appeared, founded by journalists Enrique de la Osa and Carlos Lechuga, with exclusive materials on the most controversial topics, closely related to corruption, robbery, partisanship and politicking.
The insurrectional struggle against the tyranny of Fulgencio Batista also occupied space in its pages, without determining a radical or militant position.
With the triumph of 1959, the magazine published three anthological editions, with relevant events from the years of the insurrectional struggle and a bastion of renovation efforts, according to the publication itself.
Bohemia is currently facing the effects of the economic crisis and the blockade imposed by the United States, which is why its circulation was reduced to a fortnightly frequency with 100,000 copies.
Since April 2002, it was incorporated into the Internet with a digital version as part of the transformation and development of computerization in the Cuban press. (Text and photo: PL)