Monday, May 10, 2021
UN alarm growing over continued violence in Palestinian territory
---
---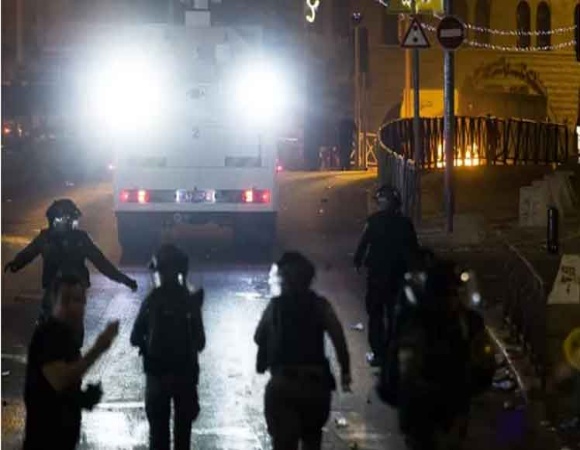 United Nations, May 10 - The alarm grows today among the UN authorities at the continuing violence in occupied East Jerusalem and the possible evictions of Palestinian families from their homes in two neighborhoods.
Through a statement, the Secretary General of the United Nations, António Guterres, urged Tel Aviv to end the demolitions and evictions, in accordance with its obligations under international law.
The Israeli authorities must exercise the utmost restraint and respect the right to freedom of peaceful assembly, Guterres stressed in a statement the day before.
All leaders have the responsibility to act against extremists and speak out against acts of violence and incitement, Guterres points out, calling for maintaining and respecting the status quo in holy places.
The Secretary General reiterates his commitment, including through the Middle East Quartet (European Union, Russia, United States and UN) to help the Palestinians and Israelis resolve the conflict on the basis of the relevant resolutions, international law and the bilateral agreements.
The United Nations Children's Fund (UNICEF) also called on the Israeli authorities to refrain from using violence against children and to release all detained minors.
According to a report by that UN entity, 29 Palestinian children were injured in the last two days and another eight were detained.
A one-year-old boy was among the injured. Some children were taken to hospitals to receive treatment for head and spinal injuries. This comes amid reports that about 300 people were injured in the area, the UNICEF ​​report indicates. Likewise, the declaration demands protection for all infants, preserving the rights of families to access all places of worship and that the injured receive unrestricted assistance.
Numerous nations in the area condemned the recent attacks by the Israeli military against Palestinians at the Al- Aqsa Mosque in East Jerusalem, just in the holy month of Ramadan.
From Friday night the confrontations began that lasted until Sunday and left more than 200 wounded, including several minors, the media reported.
Tel Aviv forces attacked Palestinian Muslim worshipers in the Al- Aqsa Mosque, firing rubber bullets and stun grenades, in one of the holiest places.
Those attacks came amid anger over the eviction of Palestinian homes in the Sheikh Jarrah area of East Jerusalem. (Text and photo: PL)