Tuesday, May 11, 2021
Camaguey citizens pay tribute to Ignacio Agramonte
---
---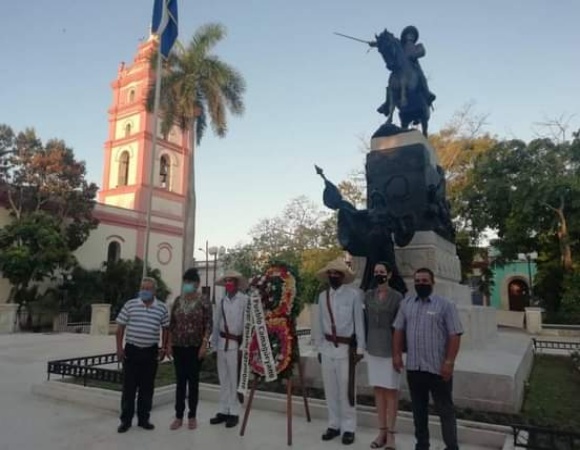 Camagüey, May 11 - There are men whomakehistory; there are men who show how important love is to achieve great purposes. Ignacio AgramonteLoynaz was one of them, he was accompanied by two passions: Amalia and Cuba.
As part of the activities to commemorate the 148th anniversary of the fall in combat of Major General Ignacio Agramonte in the Potrero de Jimaguayú, a wreath was placed on behalf of the people of Camagüey in the sculptural complex located in the park that bears the name of the famous patriot.
In front of the monument that represents the greatness of his personality, the highest authorities of the Government and the Communist Party of Cuba in the province and workers of the Office of the Historian of the City of Camagüey, who made the place, a space true to local history.
From there, very early in the morning a new day of confrontation with COVID-19 began, a day to show respect and discipline, as the Agramonte cavalry did and as corresponds now to the Agramontinos. (Text and photo: Yusarys Benito Deliano / Radio Cadena Agramonte)