Tuesday, May 11, 2021
Díaz-Canel highlights the importance of planning vaccination strategies in each territory
---
---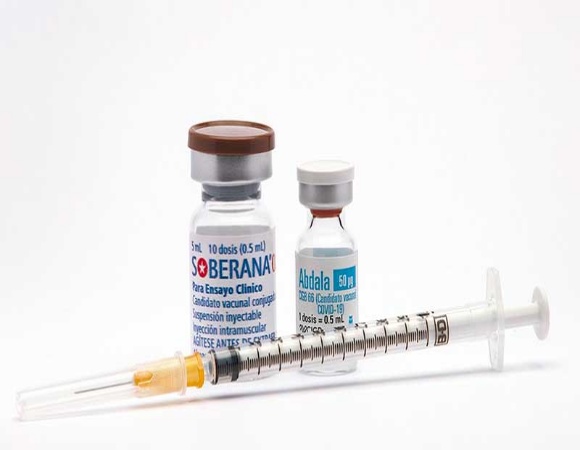 Havana, May 11.- Miguel Díaz-CanelBermúdez, First Secretary of the Communist Party of Cuba and President of the Republic, highlighted today the importance of achieving well-planned and assured vaccination strategies in each territory.
In a series of messages through Twitter, the president stressed that the work system for immunization against COVID-19 in Cuba must go down to the smallest detail, in order to achieve victory.
"We have to dedicate ourselves body and soul to achieving a vaccination strategy in each place, rigorous, priority, well planned and assured, with a strong work system that reaches even the smallest detail. Doing things well will give us victory, "wrote the Head of State.
Díaz-Canel also stressed that in the midst of a context of pandemic and the intensification of the US economic, commercial and financial blockade, the country plans to immunize 70 percent of the population by the month of August.
He stressed that achieving this is an expression of the unity and power of the talent of a small town with big dreams.
Likewise, the President indicated that the challenge of the pandemic, with high numbers of contagion and more than a year of scourge, worries and occupies Cubans.
"Sometimes it seems that we are not moving forward, that the horizon is getting too far away. A year and more of pandemic and the contagion figures, high for #Cuba, worry, but also occupy us. The challenge drives us. #WeareCuba", he said.
So far, the number of people infected with COVID-19 in Cuba totals 118,168, and deaths from the disease amount to 755.
In several territories of the country, a health intervention is already underway with the vaccine candidates Soberana 02 and Abdala, approved by the Center for State Control of Medicines, Equipment and Medical Devices (CECMED), based on the safety and immunogenicity results registered in clinical trials and intervention studies.
José Ángel Portal Miranda, Minister of Public Health, assured that this decision should contribute to reducing the number of sick and deceased and control transmission, which will make it possible to return to economic and social activities.
According to the Cuban health authorities, it is expected to have immunized 22 percent of the Cuban population against COVID-19 by June and to reach 70 percent in August.
Cuba has five vaccine candidates against COVID-19: Soberana 01, 02 and Plus, developed by the Finlay Vaccine Institute, and Mambisa and Abdala, from the Center for Genetic Engineering and Biotechnology. (Text and photo : ACN)