Wednesday, May 12, 2021
Cuba benefits from new badminton equipment
---
---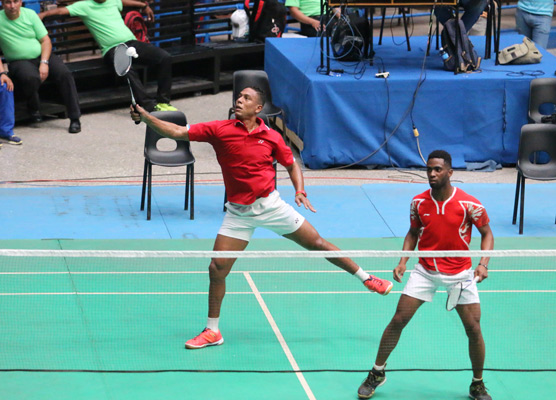 Havana, May 12 - Cuba was favored by the World Badminton Federation (FMB) for the acquisition of technological equipment that will contribute to the preparation of the players of the national team.
"In 2020, based on the limitations imposed by COVID-19, the WBF proposed to redirect funds that could not be used in their original destination to support national federations. Our country was one of the beneficiaries,"AlexisRamírez, president of the Cuban federation of this sport (FCB), told JIT.
"This gave us the opportunity to acquire some technological equipment, such as cameras, laptops and hard drives, as well as specific motion analysis programs in our discipline," he added.
Ramírez, also National Commissioner, added that "this can have a high impact on the preparation of athletes, since it will allow us to analyze and work on polishing technical-tactical details to improve performance in matches."
"We still do not have them, since these teams were acquired in Peru and we have not been able to transfer them to Havana from the headquarters of the Pan American Badminton Confederation, which resides in Lima, due to this same problem with travel due to the pandemic" he explained.
Regarding this donation, thanks to the development and prestige in this discipline on the Island, the head coach Roberto Mollinedo expressed his satisfaction.
"It will allow to increase the control of the technical and tactical preparation, and to make a better study of the opponents," he pointed out about the essential of these tools to raise the level of the national team that is prepared in his center, located in the province of Cienfuegos. (JIT)