Thursday, May 13, 2021
Cuba condemns damages caused by the North American blockade to the transportation sector
---
---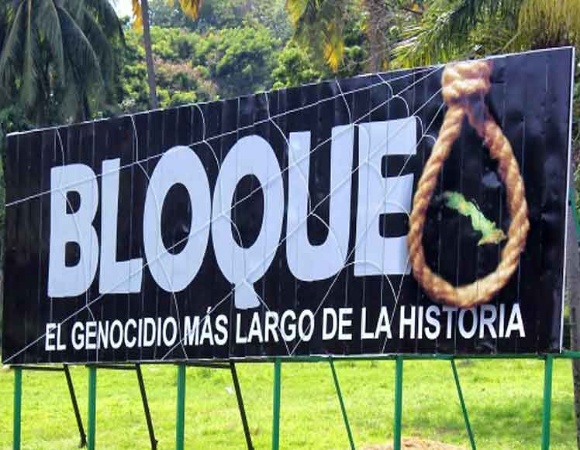 Havana, May 13 - The United States blockade against Cuba today affects the transportation sector as it prevents it from accessing certain fuel suppliers and causes losses of more than 312 million dollars in one year.
This is reflected in the report that the island will present to the United Nations on June 23 to demand once again the end of the siege of Washington.
Between April 2019 and March 2020, the coercive measures approved by the previous administration of Donald Trump caused the interruption of contracts and effects on the island's transportation system.
According to the report, the ConsultoresMarítimos SA Company reported an impairment of 160 thousand dollars, due to the fact that cruise ship companies did not receive authorization to operate in Cuban ports.
This situation led most of the companies to opt for the total cancellation of their ties with Cuban companies and the closing of the established contracts, the text says.
Due to the tightening of the North American blockade, the document continues, it was not possible to acquire the B-100 aviation fuel scheduled for August, September and October 2019.
Faced with such a scenario, 2,500 productive flight hours were not executed and this represented an impact of approximately $ 855,229.
The company ÓmnibusNacionales registered damages to production and services that exceed 51 million dollars as a result of the prohibitions on the arrival of fuel supplies, the Foreign Ministry says.
For this same reason, between September and December 2019, Cuba notified damages to urban public transport by buses.
The State estimated that 75.8 million passengers stopped being transported in 2019, compared to 2018. As a result, revenues of $ 21 million were lost.
Despite these figures and the use of more than 240 coercive measures by the United States, the Government of the island urged to modernize the transport sector with an interdisciplinary approach through the use of science, technology and innovation.
Recently, the president of the Caribbean country, Miguel Díaz- Canel, called for a better use of the technical advisory councils, the training of a qualified workforce, computerization and the railroad system.
According to the Cuban Foreign Ministry, the blockade constitutes the greatest obstacle to national development and a violation of human rights.
The accumulated damages in six decades amount to 144 thousand 413 million dollars, and between April 2019 and March 2020, the action caused losses of more than five billion dollars, a record figure for a year, he pointed out. (Text and photo: PL)