Friday, May 14, 2021
Díaz-Canel affirms that the US blockade fails in its attempt to isolate Cuba
---
---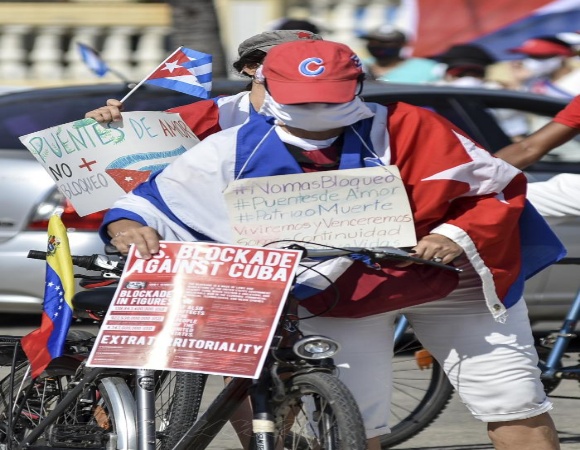 Havana, May 14 - A month after the world once again speaks out against the crime of the economic, commercial and financial blockade against Cuba by the United States, there are several voices that are heard in the face of this genocide.
The First Secretary of the Central Committee of the Communist Party of Cuba and President of the Republic, Miguel Díaz-Canel Bermúdez, thanked his South African counterpart, Cyril Ramaphosa, for his permanent solidarity in the fight against the blockade.
Through his Twitter account, the Cuban Head of State also extended his gratitude to the Executive Committee of the African National Congress.
Regarding the cruel policy against the Greater Antilles, the Minister of Foreign Affairs of Russia, Sergey Lavrov, during a joint press conference with the Secretary General of the United Nations, António Gutérres, recalled that the General Assembly votes annually for The overwhelming majority in favor of a resolution against this way of acting of the US government, stressed the Russian Foreign Ministry.
China also demanded the end of the blockade, which, in the current context, prevents the development and production of vaccines against COVID-19. Telesur realizes that Beijing's position was ratified by Hua Chunying, a spokeswoman for the Ministry of Foreign Affairs, who criticized Washington because while it defines itself as a defender of constitutional guarantees, it intensified the punishment measures applied against Cuba, regardless of the pandemic that affects the whole world. (Text and photo: Granma)