Friday, May 14, 2021
US blockade affects Education in Cuba
---
---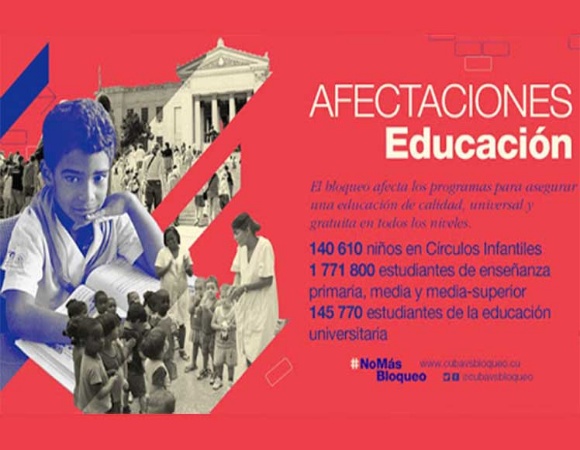 Havana, May 14.- The blockade that the United States maintains and intensifies today against Cuba even in the midst of the COVID-19 pandemic, has a negative impact on the education sector and hinders development efforts.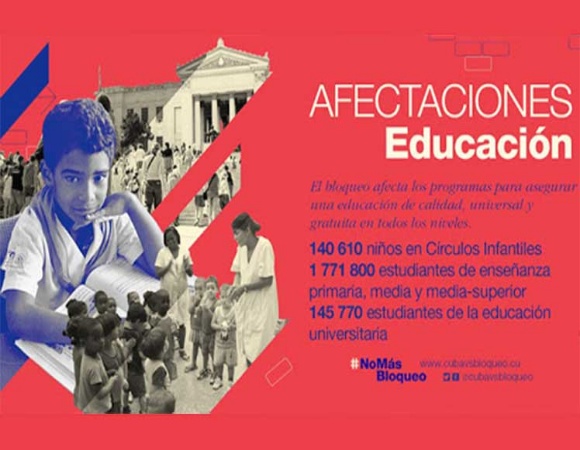 According to official data, between April 2019 and March 2020 - before the health emergency was declared in the country - the effects on this area were estimated at $ 21,226,000.
The report that Cuba will present to the United Nations on June 23 to demand the end of the US siege states that this policy limits the teaching and learning process at all educational levels.
Among the main obstacles, he points out the difficulties in accessing external financing and the effects associated with the lack of fuel, due to the measures applied by the government of that northern power.
The document details that the fuel shortage forced to readjust study plans and programs, as well as teaching schedules in 52 educational institutions, and 100 internal centers had to extend the departure of students to their homes up to 45 days.
In higher education, the damage recorded is fundamentally related to difficulties in accessing technology and equipment for teaching and scientific research.
This was also affected by the income lost for services provided, to the detriment of the academic and scientific activity of the country's universities and research centers.
The report also recalls that the Cuban State allocated 23.7 percent of the social spending budgeted for the year 2020 to maintain free and inclusive education.
The accumulated damages in six decades of the US blockade against Cuba exceed 144 billion dollars, and between April 2019 and March 2020 the unilateral and punitive policy caused losses of more than five billion of that currency, a record figure for one year. (Text and photo: PL)