Thursday, May 27, 2021
A campaign is promoted in New York to sends yringes to Cuba
---
---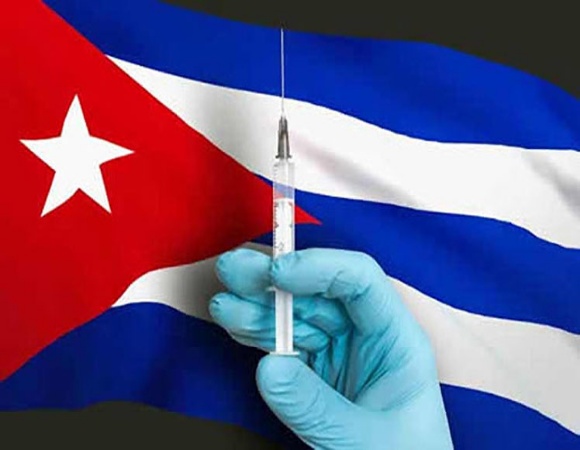 Washington, May 27- US organizations promote a solidarity campaign to raise money in order to send more than three million syringes to Cuba, in view of the massive anti-COVID-19 vaccination on the island.
Saving Lives Campaign and Global Health Partners promote the initiative aimed at providing these vital medical tools, and for this they also have the support of the US Women and Cuba Collaboration.
The Caribbean nation needs some 20 million syringes to vaccinate its entire population against COVID-19, campaign organizers stressed.
Through the digital site ghpartners.org/syringes4Cuba/ you can make donations, which will be used to purchase those medical supplies that will then be sent to the island.
The US Women and Cuba Collaboration pointed out that this solidarity campaign is part of the fight against the United States blockade and will help save millions of lives.
According to Global Health Partners, Cuba has developed five vaccine candidates against COVID-19 and two are already in phase III of clinical trials and are used in a health intervention in the population.
The island also has a well-developed health system to distribute vaccines, but they lack the supply of syringes necessary to immunize its 11.3 million inhabitants, it added in a statement.
Likewise, he detailed, the Caribbean State plans to produce 100 million doses to fulfill its commitment to share them with poor and developing nations.
Please join us now to show your solidarity with a country that has done so much for the health of its own people and struggling communities around the world.
In the past year alone, Cuba sent 3,700 health workers, in 52 international medical brigades, to 39 countries overwhelmed by the COVID-19 pandemic, Global Health Partners recalled on its website.
Those brigades have saved lives over the past 15 years in 53 countries facing natural disasters and serious epidemics, such as the Ebola crisis in West Africa, he stressed.
That is why, the entity indicated, it is so important to give back to that island with other gestures of solidarity.
Global Health Partners also specified that it has already obtained the necessary license from the United States Department of Commerce to send 10 million syringes to Cuba. (Text and photo: PL)