Tuesday, June 1, 2021
Cuban judo will be present in world championship in Budapest
---
---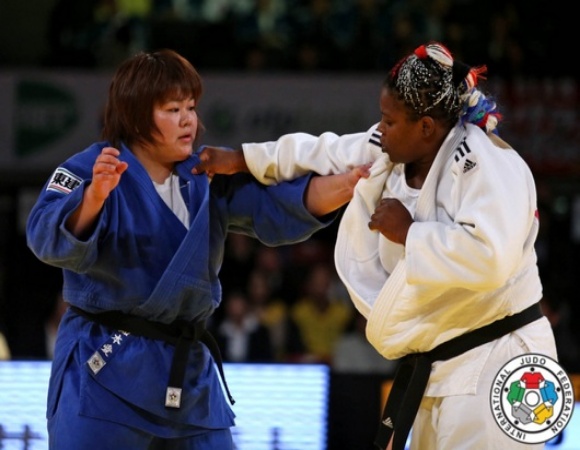 Havana, June 1 - Idalys Ortiz leads a group of eight Cubans to compete in the World Judo Championship in Budapest, Hungary, an event to close the ranking for the Tokyo 2020 Olympic Games.
Ortiz, first in the ranking of the 78 kg division, and the other seven, three women and four men, will leave today for the Magyar capital, which, if announced presence is confirmed, should host the second event with more countries in 39 editions.
Along with the London 2012 Olympic and world champion in Rio de Janeiro 2013 and Cheliabinsk 2014, her teammates Arnaes Odelín (57 kg), Maylín del Toro (63) and Kaliema Antomarchi (78) will travel this Tuesday, while for males Orlando Polanco (66), Magdiel Estrada (73), Iván Silva (90) and Andy Granda (+100) will be present.
The famous Artemiseña appears for that upcoming contest on the website of the international federation in a list of 12 of the first 14 places of each weight, of which only the French Amandine Buchard (57) and the Japanese Hisayoshi Harasawa (+ 100), among a large number of first figures in the listings.
Idalys, with a guaranteed place for 7,118 points, will have no rivals in Budapest to two of her main rivals for Tokyo, the Japanese Akira Sone and the French Romane Dicko, but she could see their others who have made her strong in previous competitions such as the equally Japanese Sarah Asahina.
The appointment of the world will be the border to decide at 18 for each of the 14 categories that obtain direct tickets to the Tokyo appointment, in addition to the 100 to access by continental quotas, that is, 352 by points of the 386 in total to attend. Then there will only be space for 14 from the host country and 20 invitations.
For this reason, this Hungarian contest has announced 712 competitors from the aforementioned number of nations, only the latter surpassed by the 138 that competed in the edition of the Brazilian city in 2007.
Until the 12th they will fight in the Laszlo Papp Arena in singles and on the 13th they will close with the mixed team fight. (Text and photo: JIT)