Wednesday, June 2, 2021
Young Cubans take action during World Environment Day
---
---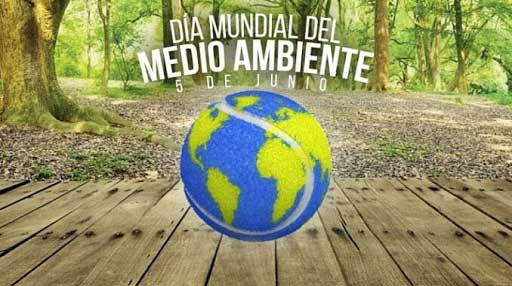 Havana, June 2 - Actions in favor of environmental preservation, sanitation and education and reforestation, take place this week in all of Cuba, as a greeting from the young generation to June 5, World Environment Day.
Exclusively to the ACN, Jeiller Carmona Brito, president of the Youth Technical Brigades (BTJ), referred to such an important date and its celebration in Cuba as an opportunity to join voices and efforts, raise awareness about realities, challenges and dangers, and reaffirm the commitment to the future and real and sustainable development.
It meant that whatever is done has the purpose of educating, multiplying knowledge and efforts, reinforcing in the "new pines" - even more so in these harsh times of pandemic - the sense of responsibility with life and the care of that little piece of the planet and of Cuba where they live and act, and help solve environmental problems in the community.
Youth in green is the name of the day, organized by the BTJ and the Cuban Environmental Youth Network, and began this Tuesday with mobilizations in the 168 Cuban municipalities -not massive, but very profitable-, in support of the production of food and other priorities, and an online course on the effects of climate change in the country, which will run until next Friday.
Presence and virtuality are also combined in what is planned for today, focused on animal health and welfare and during which there will be conferences, talks and discussions, visits to veterinary clinics and a forum-debate on social networks, which will have as head of the panel Dr. María Gloria Vidal Ribalta, president of the National Committee for Animal Welfare of Cuba.
Of the extensive program on the occasion of June 5, Carmona Brito also mentioned hygiene, sanitation and monitoring work, attention to nurseries, plots, flower beds and Marti forests, planting of trees and other initiatives in order to preserve and increase the forest heritage of the nation.
To this he added exhibitions, the awarding of competitions such as Young Lens, the recognition of outstanding young people and the VIII Workshop on Environment, Gender and Sustainable Development, convened by the Ministry of Science, Technology and Environment, the BTJ and the University of Pinar del Río "Hermanos Saíz Montes de Oca", this time in virtual mode.
Leaders, projects and environmental groups will be very active these days and, especially, during the giant tweet that next Saturday, from 10 in the morning and under the labels # JóvenesPorElMedioAmbiente, #JuventudEnVerde and # ReJACBTJEnAcción, will shake cyberspace with an SOS of the new generations of Cubans for the Earth and for life.
COVID-19 will not prevent us from celebrating World Environment Day, said the President of the BTJ, and of the day already underway, he pointed out that it will be one of intense struggle and, also, of mature reflection on the need to take care of each one his environment, save the planet together and ensure for those who are about to be born a world where it is possible and beautiful to live. (Text and photo: ACN)