Thursday, June 3, 2021
Spanish parliamentarians demand an end to the US blockade against Cuba
---
---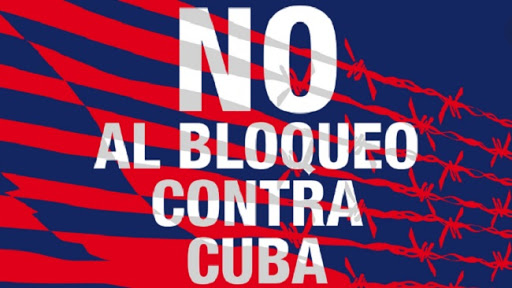 Madrid, June 3 - An important group of Spanish parliamentarians today demands in a proposal before the Foreign Affairs Committee of the Lower House, actions by the Executive to promote the lifting of the United States blockade against Cuba.
According to a text to which Prensa Latina had access, the group headed by United We Can and the parliamentary partners of the Government stressed that due to the current economic and social crisis caused by COVID-19, it is imposed with more reason than ever to demand the cessation of Washington's coercive measures.
They are part of the initiative, Unidos Podemos, ERC, EH Bildu, BNG, the CUP, Junts, PNV and Compromís that argued the need for the Spanish administration to urge its US counterpart to repeal the blockade on the Caribbean island.
This political mechanism violates the purposes and principles of the United Nations Charter and the Cuban Government estimates that the accumulated damages due to the application of the blockade reach 144 billion dollars, the sources indicated.
The inhumane nature of the blockade has been reinforced in the context of the scourge of a global pandemic such as COVID-19, which has posed notable challenges for all states, particularly Cuba, since their efforts to combat it have been significantly limited by US blockade regulations, they added.
The promoters of the so-called non-law proposition (NLP), considered that the White House and in particular its current tenant, President Joe Biden, could lead to a new stage of detente and, consequently, contribute to the possible elimination of the blockade.
In the Committee on Foreign Affairs of the Lower House, the parliamentary group asked the Government of Madrid to take the necessary steps to end the blockade and the elimination of the Helms-Burton and Torricelli extraterritorial laws. (PL) (Photo: File)