Thursday, June 3, 2021
Prime Minister evaluates dealing with Covid-19 in Cuban capital
---
---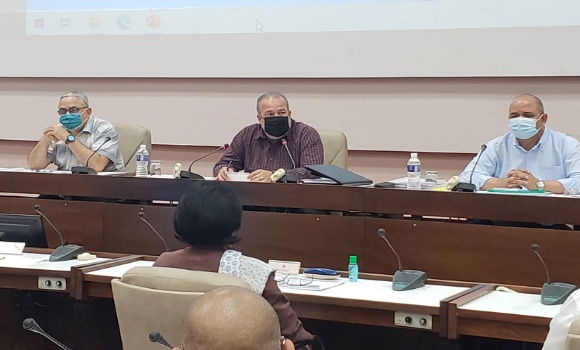 Havana, Jun 3 - Prime Minister of Cuba, Manuel Marrero, today led a meeting with the political authorities and the Government of this capital to carry out an analysis of the confrontation with the COVID-19 pandemic.
The meeting of the Expanded Provincial Council of Havana began with a congratulation to Army General Raúl Castro, who celebrates his 90th birthday on this day.
The official Twitter account of the Presidency of the Republic reported that at the meeting those present highlighted the example and constant work of the leader from the stage of preparation for the control and prevention of the health emergency.
Cuba confirmed today 521 thousand people with COVID-19, and of them 417 are local cases of Havana. (Text and photo: PL)