Friday, June 4, 2021
Camagüey works towards stabilization of egg production
---
---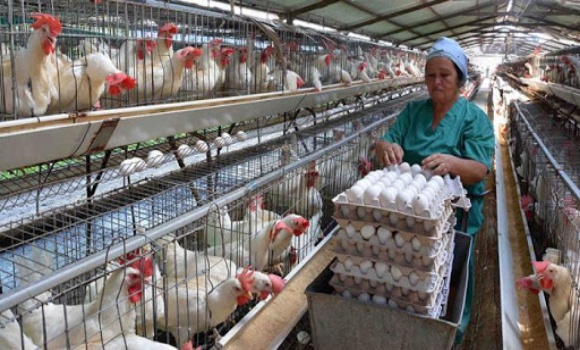 Camagüey, Jun 4 - Although at the end of May the production of eggs in the province of Camagüey experienced an increase thanks to the renewal of the herds with young hens in each of the laying farms, the territory only accumulates eight million 980 thousand eggs, and the goal is to reach more than 128 million by the end of the year.
During 2020, there was a deficiency in obtaining and promoting the production of birds with the genetic requirements necessary to put into operation once they reached mature age, which caused the reuse of a mass with more than 18 months of life, reproductive age that negatively affects the rate of laying.
At the end of last May, 3,300 eggs were collected above what was planned, agreed at 8,977,000 units, a small figure compared to what was achieved in the same period of previous years, but since there was no necessary renewal of animals, cycle production was considerably affected, Yusdeivis Ramírez Díaz, general director of the Camagüey Poultry Company, told ACN.
According to the executive, there are currently 367,697 hens in operation, and an average of 28 thousand eggs are collected daily, a rate that is expected to be maintained among the six active laying hen farms throughout the province.
In the coming weeks they will begin to produce another two units, with a capacity of 64 thousand birds respectively, said Ramírez Díaz.
In addition, he said that due to the productive deficit of the local company, from counterpart entities in other provinces, four million 328,880 positions have been bought from counterpart entities until May 31, in order to complete the necessary amount destined for the basket family.
Currently, the aforementioned entity increases its chicken production agreements with independent producers and with Credit and Service Cooperatives (CCS), and aims to gradually expand it due to the good results obtained so far. (ACN) (Photo: File)