Saturday, June 5, 2021
Measures in force for Cuban travelers due to the increase in imported COVID-19 cases
---
---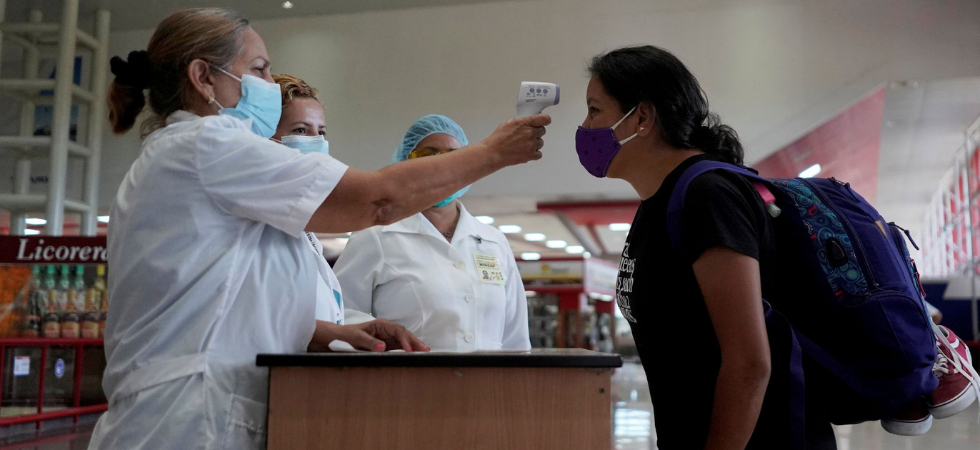 Havana, June 5 - As of today, a group of measures linked to travelers residing in the national territory who arrive in the country through the airports of the tourist and international centers of Havana and Santiago de Cuba come into force.
This decision was announced on May 25 by Dr. Francisco Durán , national director of Epidemiology of the Ministry of Public Health, and engineer Luis Ladrón de Guevara, director of passenger transportation of the Ministry of Transportation, given the increase in imported cases of COVID-19 in recent weeks.
Travelers represent an epidemiological risk for the community, due to the appearance of sick people in days after the established isolation and surveillance period, in addition to the detection of new genetic variants of the SARS-CoV-2 coronavirus and the need to reduce the costs associated with coping with the pandemic.
From today the residents in the national territory who return through the airports of tourist poles will carry out the isolation in the arrival province, for seven days, and will be in tourist facilities assuming the payment in Freely Convertible Currency (MLC) of the isolation package, which includes lodging and transportation from the airport to the facility.
Once the negative result of the PCR test (Polymerase Chain Reaction) is obtained, the return to their territories must be paid for by each traveler, depending on the current rates and the means available at the hotel.
With regard to people arriving through the José Martí, Havana, and Antonio Maceo airports, Santiago de Cuba, the expenses for transportation services from these to the isolation center, and then to their place of residence must be paid in CUP, according to current rates, and including baggage fees.
Likewise, the stay in the isolation centers is kept free of charge and those who wish to opt for a hotel facility can do so with the corresponding payments for their stay.
From any point of arrival, the taking of samples for the PCR test continues for all travelers and on the sixth day it is repeated in an evolutionary way, and only with this result will it be possible to leave the tourist facilities or isolation centers. (Text: ACN) (Photo: File)