Saturday, June 5, 2021
First Cuban cell phone will work with NovaDroid
---
---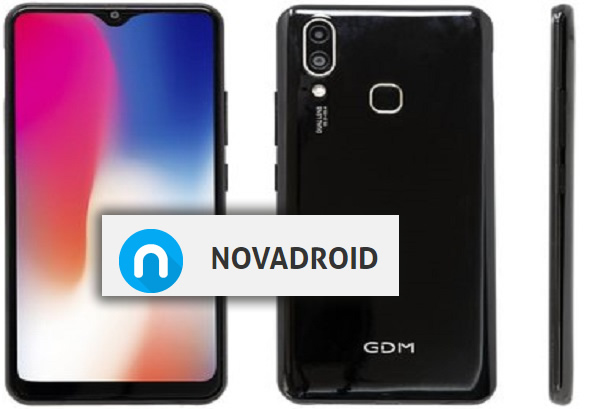 Havana, June 5 - A project of the University of Informatics Sciences (UCI) develops the NovaDroid operating system, focused on mobile devices such as the first Cuban cell phone, according to a report from the Granma newspaper.
The Industrial Company for Informatics, Communications and Electronics (GDM) recently reported on the entry into the final stages of development of a prototype cell phone with an architecture designed for the conditions of Cuba, and with software and systems developed by institutions nationals.
According to the information, in the pilot phase, the six thousand units of the Cuban cell phone will not go on the market with its own operating system, but in a second stage it is expected that this mobile will have a native system, built and customized from the code fountain.
Yurisbel Vega Ortiz, director of the UCI Free Software Center, explained that as a result of the link between that institution and Gedeme, 375,000 computers, 15,300 laptops, 36,700 tablets have been assembled or created with NovaDroid or associated tools 50 technology classrooms, 275 Nova has servers and 95 Nova Unified servers.
He pointed out that the beginnings of NovaDroid date back to 2013, with the boom in Cuba of smartphones, when a group of UCI students dedicated themselves to creating an operating system that would serve as the basis for migration to open standards in institutions. from the country.
The Nova research project (which includes NovaDroid) evolved step by step, gained in organization and went through different stages until it became the current Free Software Center of the UCI, said Vega Ortiz.
It was taken into account that Nova is capable of being executed in the largest number of devices, due to the wide range of computer equipment existing in Cuban institutions, which include from very modern computers to some with more than a decade of exploitation, he said.
Hence, each version has three variants, keeping in mind its use, both in medium and high-end computers; as in old equipment, and environments in which telematic services are provided, such as web and mail servers, among other platforms.
The director of the Free Software Center of the UCI highlighted that the Nova project is committed to the sovereignty, independence and technological security of the country, an effort that is made sustainable through the alliances of the Cuban electronic industry, the commercialization of migration services, as well as based on the training-production concept.
The most immediate challenges of the referred Center point to the migration to free software of a wide sector of organizations and entities, and the support processes that these generate, said Vega Ortiz.
Also, he added, there is the possibility of incubating the Nova project in the Technological Science Park of Havana, which will allow steps to be taken in relations with free software communities in the country and identify strategies to assimilate contributions from these important groups.
At the same time, it is necessary to assimilate the challenges of the national industry, because as a result of the alliance with Gedeme, the UCI will continue to supply the operating system for the computers, laptops, tablets and cell phones produced in the country, he concluded. (ACN)