Monday, June 7, 2021
Local media workers recive second dose of Abdala
---
---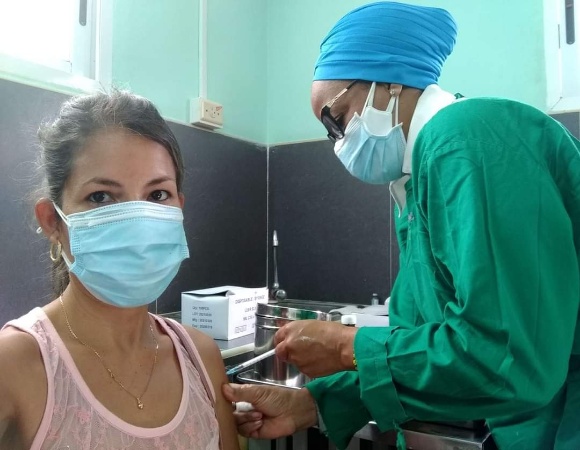 Camagüey, Jun 7 - Over a year ago, confinement imposed on localhouseholds when the first case of COVID-19 was verified, then the local press defied the danger to bring immediate news and timely information to everyone.
"The reality for us was different," revealed Carmen Luisa Hernández Loredo, head of information for the Adelante newspaper, "we had to be on the streets, accompanying society, explaining what was happening and teaching how to deal with the pandemic. "
In this way, the red zone became the battlefield of some and finding real stories was one of the main missions. Thus, when the news of the health intervention with the vaccine candidate Abdala in vulnerable groups arrived, knowing that they were chosen was a great source of pride for the workers of the press in Camagüey.
"Receiving this vaccine is one more way to feel safe, it represents hope for immunity against a pandemic that has locked the world, changing life routines," said Roberto Carlos Serrano Prieto, a local television journalist.
Cameramen, producers, programming specialists, journalists, broadcasters, photojournalists, drivers, sound technicians, and media personnel completed the nearly 150 workers to receive the second dose of the vaccine candidate Abdala.
In this regard, Yanais Vega Bacallao, a journalist for the Cuban News Agency, commented: "The pandemic brought new dynamics, which in one way or another exposed us, however, now that we are vaccinated it is a double commitment, to continue working knowing that we are safer".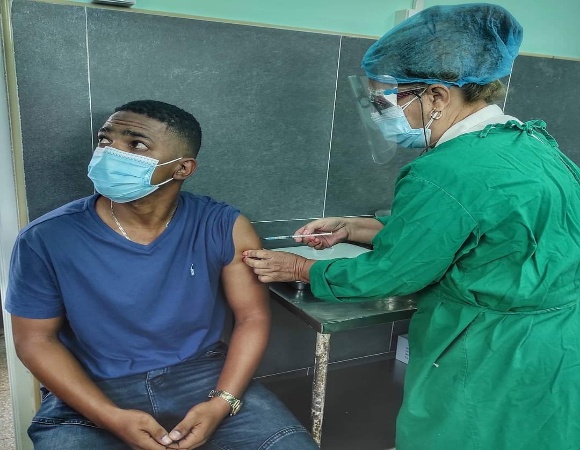 A total of two thousand doses reached the land of the Mayor, with the aim of immunizing the population thanks to a chimera that has its bases in Cuban science, about which Fidel Alejandro Manzanares, a correspondent for Prensa Latina in Camagüey, specified.
"From the first dose we went with confidence in Cuban medicine, and we are grateful because it will not only serve the population of this island, but for all those outside the country who do not have access to expensive medications."
"It is a privilege to receive this vaccination, Yadira NúñezFigueredo, a journalist for the municipal radio station Radio Camagüey, also said, it is a step forward and thanks are due to researchers, scientists, health personnel and the government for so many efforts."
Relentlessly, the Camagüey press has transmitted the feelings of a people, by guiding the majority along the path of responsibility, making each of their words a balm for those who suffer full of encouragement and resilience.
"For me it has been the most extraordinary act of love in a country and for each one of us it is a privilege to put our shoulders, because it is the way to thank so much sacrifice… so much dedication". Hernández Loredo confessed.
In 14 days the third dose will arrive and thus will conclude a cycle of gratitude to all those who have made it possible for Abdala to exist and more than a dream to become a reality turned into a puncture that runs through the veins of the Agramontian press today. (Text and photos: Claudia Artiles Díaz / Radio Camagüey)