Monday, June 7, 2021
Unemployment continues in Colombia while negotiations are suspended
---
---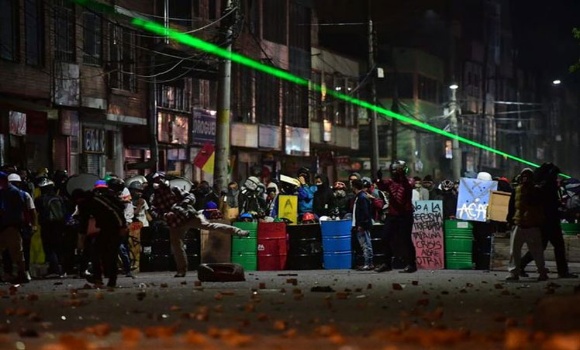 Bogotá, June 7 - The mobilizations continue today in Colombia after the breakdown of the talks between the government and the National Unemployment Committee.
The Committee that brings together unions, unions and student organizations, among others, announced this Sunday that it decided to suspend the negotiations due to the failure of the Executive to sign the pre-agreement of guarantees for social protest.
Through a statement, he indicated that he insistently affirmed that the government is not interested and purposely delayed the negotiation of the Emergency Document.
After eight days of intense talks and having reached a preliminary agreement on minimum guarantees for peaceful social protest, the administration said it would submit it to inter-ministerial consultation and returned to the table to reopen the discussion on the agreed document, he explained.
However, the National Unemployment Committee is still waiting for the government to accept the May 24 pre-agreement and repeal decree 575 that authorizes military assistance for the management of social protest, he said.
Likewise, he stressed, the administration of President Iván Duque delays the negotiation of the emergency document because doing so would involve dealing with requests that entail social obligations to benefit millions of Colombians, which the authorities do not want to attend to.
He stressed that, instead of acting diligently to hear the claims of the youth, the communities, the truckers and the Committee and solve them, the government decided to make excessive use of the public force with a balance of 77 homicides, 1,246 injured, 2,000 808 detainees, 106 women victims of sexual violence and dozens of young people with eye injuries.
These figures show the Dantesque picture of the treatment given to peaceful social protest, he stressed.
On April 28, a national strike began against a harmful tax reform, promoted by the Duque government, which increased taxes on goods and services and created new taxes.
The protests that day continued and led to a social outbreak, considered the largest, most solid and sustained in time in the last 70 years. (Text and photo: PL)