Monday, June 7, 2021
Camagüey prepares for mass immunizationagainst Covid-19
---
---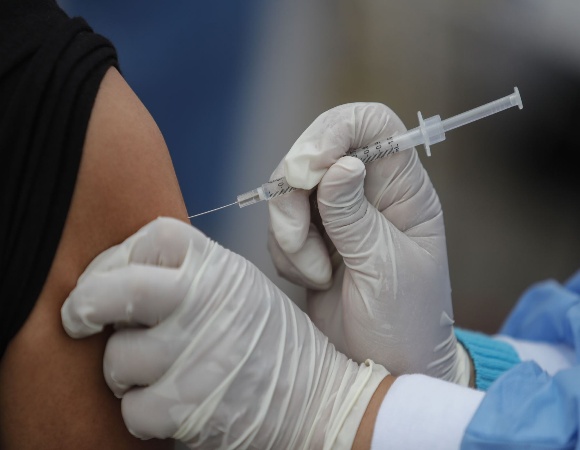 Camagüey, June 7- In this province, the first stage of mass vaccination with the vaccine candidate Abdala is being prepared to begin soon, which will be applied by population strata, starting with people over 60 years of age, the age group with the highest risk.
Dr. Sonia María González Vega, Coordinator of the Vaccination Program against COVID-19 in the province, explained to Radio Cadena Agramonte, that more than 700 vaccination sites were chosen, among medical and local offices that meet the conditions for health intervention, where an average of around 600 thousand people will be immunized.
In areas where the clinics do not meet the conditions for the immunization process, sites close to them will be opened to prevent the mobility of people.
The specialist added that the medical staff will go to all the residences where there are bedridden patients for the application of Abdala, at the same time that vaccinations will be enabled in the Homes for the Elderly throughout the province.
González Vega, specified that in this campaign, in addition to the family doctor and nurse, there will be the support of other specialists trained to apply the vaccine and spaces for the observation of patients for one hour after receiving the dose, where they will be evaluated for any adverse reaction.
He pointed out that of vital importance in health intervention is the support of mass organizations, such as the Committees for the Defense of the Revolution and the Federation of Cuban Women to organize assistance to each place.
This strategy against COVID-19 will be staggered, which will begin with groups of 80 patients older than 60, then with those between the ages of 40 and 59 years and later people between 19 and 39 years will be immunized, in these the last two population segments will be able to vaccinate about 100 people in the day.
The specialist specified the child population will not participate in this immunization, for which other vaccine candidates are already being tested.
The Coordinator of the Vaccination Program in the province of Camaguey, Sonia González Vega, also emphasized the need to maintain hygienic-sanitary measures, such as frequent hand washing, the correct use of the face mask and social distancing, as effective measures to beat the new coronavirus.(Gleibis Gómez Durva and Dania Díaz Socarrás / Radio Cadena Agramonte) (Photo: File)