Friday, July 16, 2021
Cuban Academy of Sciences ratifies support for the Revolution
---
---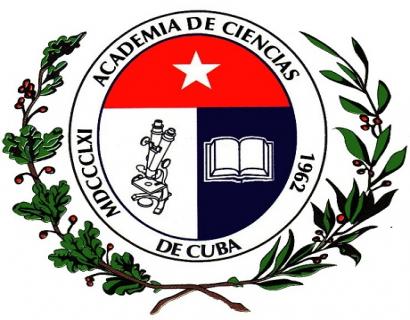 Havana, July 16 - The Cuban Academy of Sciences ratified its support for the Cuban Revolution, and repudiated the policy of blockade imposed by successive White House administrations, the media campaign against the Caribbean country and the attempts at internal subversion, promoted and funded by the United States government.
A statement from the institution, representing the national scientific community, denounced Yankee imperialism, through its operation to discredit the legitimate Cuban government.
He warned that he uses in a distorted way the serious situation caused by the COVID-19 pandemic and intends to orchestrate for Cuba the so-called humanitarian intervention that he has used against other countries, where they have generated destabilization of various types and bloodbaths.
To justify it, he continued, he is determined to provoke a social outbreak in Cuba cynically using the negative effects that the intensified economic, financial and commercial blockade causes the Cuban people.
This crude act of interference is part of the assembly to produce a "soft coup" against the government and achieve the dreamed of, but frustrated objective of dismantling the Cuban Revolution, according to the same text.
He pointed out that in this context, Cuban scientists continue together to support our government in confronting COVID-19.
We do it with the same ethics, dedication and willingness shown to stop this pandemic, which has already led to important scientific achievements with its own effort, among which the production of five vaccine candidates stands out, he said and continued.
"The latter show high rates of efficacy, which has allowed Cuba today to have the first vaccine against COVID-19 in the area of ​​Latin America and the Caribbean.
We also share the efforts made through development programs in favor of the well-being of the Cuban people and actively participating in many of them.
The Cuban Revolution is being unjustly attacked and we condemn the interventionist actions that the United States government and its minions promote and we strongly repudiate the campaign to justify a humanitarian intervention in Cuba".
The Cuban Academy of Sciences endorses and supports the measures adopted by the Cuban government and legitimized by our people, to defend their independence, sovereignty and the continuity of the construction of Socialism, the declaration refers.
With the certainty that we will overcome the pandemic and that we will continue to develop the country, despite the blockade and external aggressions, we appreciate the expressions of understanding, solidarity and support from colleagues and friends around the world who are very well aware of the efforts and achievements of Cuba for a science for peace and for the welfare of humanity, he concludes. (ACN)