Saturday, July 24, 2021
Tokyo: Cuban shooter Jorge Grau ranks 19th in elimination round
---
---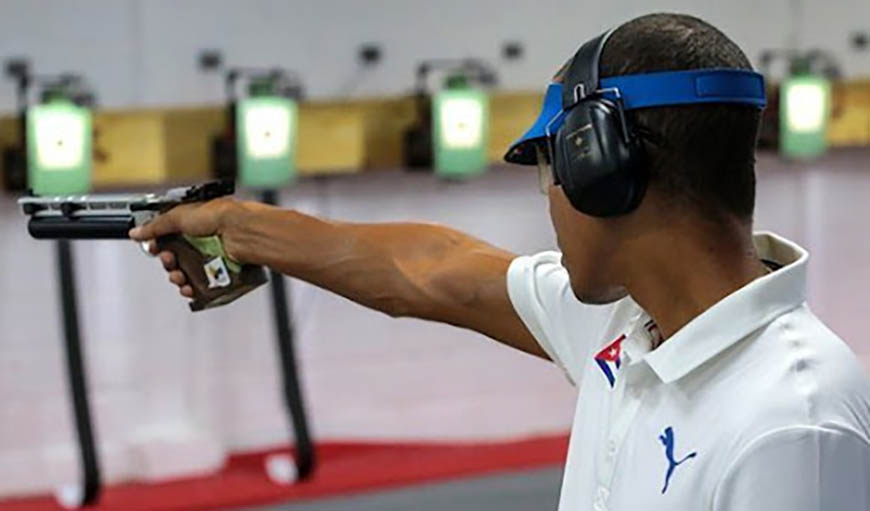 Tokyo, July 24.- Today's performance by Cuban Jorge Grau could be described as meritorious, who finished in 19th place in the elimination round of the air pistol modality ten meters away from the Tokyo 2020 Olympic Games, with stage at the Asaka Shooting Range.
It is true that the cold result could be considered bad, but if the way in which the events occurred is taken into account, then the review would be different.
Grau arrived in this Japanese capital on Friday, after resolving procedures related to the epidemiological control by COVID-19 and the route of the lake travel from Havana to Japan, with a stopover in Paris, France.
The Cuban dedicated a few hours to sleep and this morning he became familiar with the demands of a competition, with the participation of 36 athletes in search of the final.
Thus, the Pan-American champion in Lima 2019 achieved series of 93, 100, 94, 98, 96 and 93 units, for a total of 574 that is lower than his personal best, set at 578 as stated.
"I lacked some things to work a little more. I did the most I could with the time I had, although I expanded on some things and the result that I could came out came out," he told the Cuban press in the mixed zone, who followed up on his performance.
"The fatigue did not affect me as much as the lack of training in these last days. There were specific things that hit me like the squeeze and the trigger, hence I gave some shots and took some shots out of the center," he explained.
"Today I did a good series, the second, and that motivated me a lot. But there were things that he could not fix at this time", he acknowledged before considering excessive technical controls on his weapon and footwear by the officials of the event.
"I am very grateful to all those who follow the sport, especially sport shooting; also to the people who have given me their support to be here. I am grateful to be here, I thought it would not happen, but it has been possible and it is a great school. I take lessons to improve some things, "he concluded.
But Grau will have an upcoming presentation in the Japanese capital, since he will shoot again on July 27 with Laina Pérez in the mixed modality. (ACN)