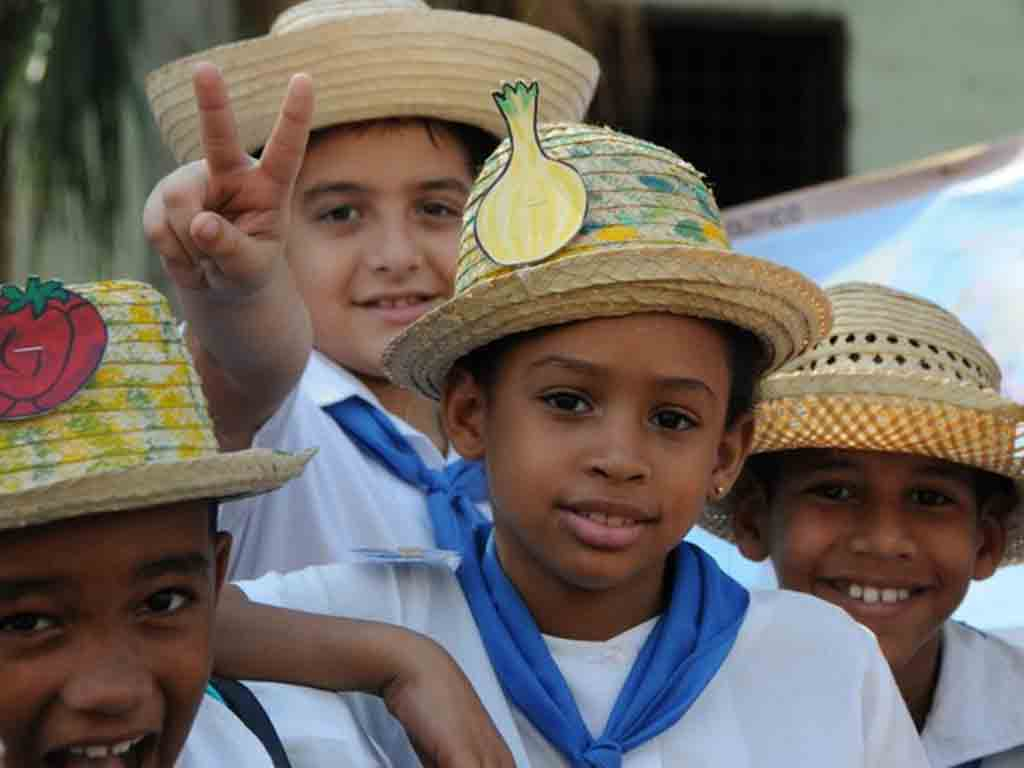 Havana, Nov 20.- The president of Cuba, Miguel Díaz-Canel, said today that in his country there is nothing more important than a child, in order to celebrate World Children's Day.
Through his account on social network X, the head of state ratified that in the Caribbean nation is working to make every day infants feel happy in the homeland.
We also raise our voices for the Palestinian children who suffer the horror in their own flesh; for them, to stop the aggression, demanded the president on the platform.
This Monday, on the occasion of the date, the National Assembly of People's Power (Parliament) gathered in its headquarters students of primary and secondary basic education, who shared life experiences.
They also elaborated on the essential rights they enjoy on the island, such as participation in decision-making and non-discrimination on the basis of their preferences, religions or abilities.
The celebration was also attended by the Vice-President of the Parliament Ana Marí Machado, deputies of that body and directors of the United Nations Children's Fund (UNICEF), based in Cuba.
Those attending the meeting in the parliamentary precinct denounced the Israeli genocide against the Palestinians, which has silenced the voice of some five thousand infants with the complicity of the American Government.
Attention was also drawn to the reality of the Antillean island, which gives priority to respect and care for the prerogatives of children, as endorsed in the Constitution of the Republic and the Families Code.
World Children's Day recalls the adoption of the United Nations Convention on the Rights of Children and this year makes an urgent appeal against the risks they face, in particular because of the expansion of the conflict in Gaza. (Text and photo: PL)
---