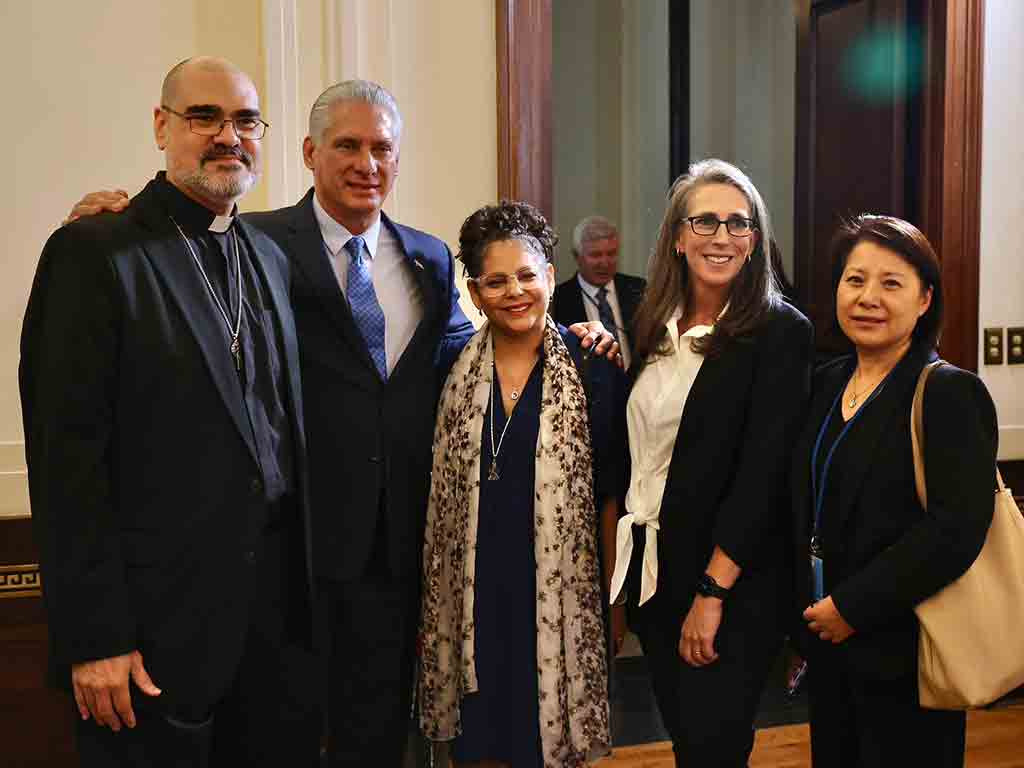 New York, Sep 21.- The president of Cuba, Miguel Díaz-Canel, spoke today with representatives of various religious denominations in the United States, as part of his collateral agenda in New York.
The Cuban president, who is attending the High Level segment of the 78th regular session of the UN General Assembly, said on his account on the X network (formerly Twitter) that during the meeting he expressed gratitude on behalf of the Cuban people for the multiple displays of solidarity, the initiatives in favor of changing policy towards Cuba and the call to the United States Government to end the blockade.
Last night the head of state also visited the headquarters of the People's Forum in this city, where he exchanged with representatives of that organization.
It was an honor "to welcome President Miguel Díaz-Canel on a visit where we shared and exchanged experiences about our political education, cultural work and internationalist process," the movement said on its own Internet platform.
"We stand with the Cuban people and their fight for dignity against US aggression," The People's Forum stressed.
Díaz-Canel, for his part, commented that he felt happy to have that meeting with "such young women and men and so committed to the future of their country and the world."
"It was like visiting a university, a multicultural center, a friend's house, all in one place," he wrote.
The president of Cuba also paid tribute to Malcolm X at the Shabazz Center, in a popular New York neighborhood, where the legacy of the African-American leader is preserved, amid a busy program at the head of the Cuban delegation attending the important meeting at the UN. (Text and photo: PL)
---