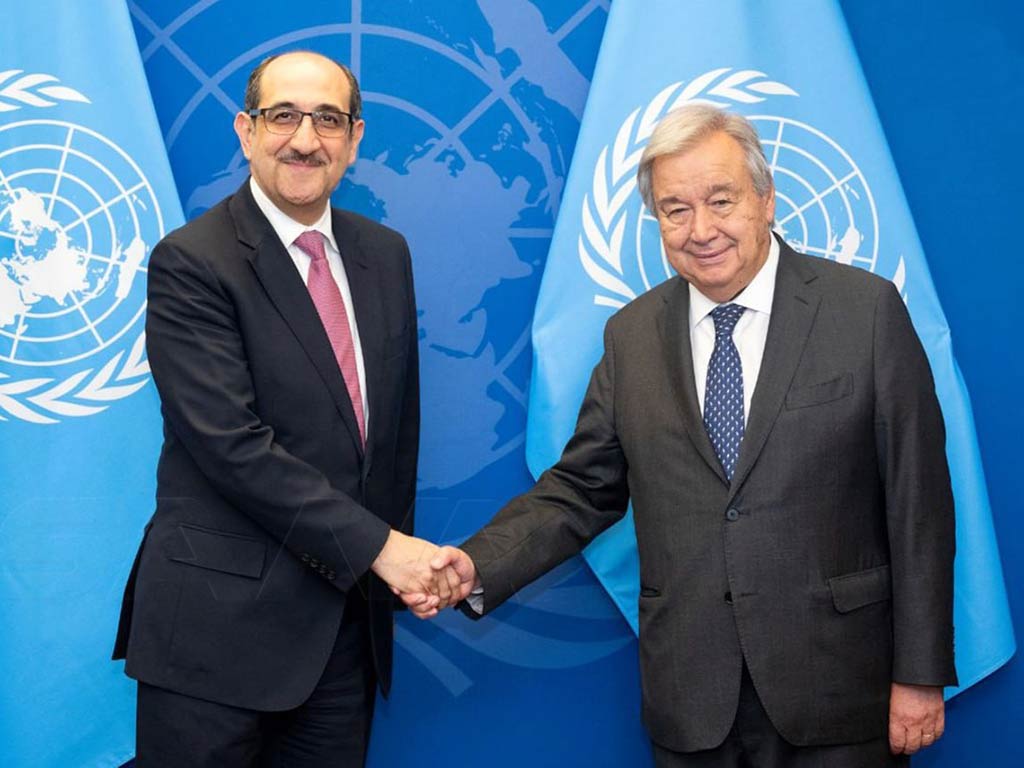 Damascus, September 25.- The humanitarian challenges facing the Syrian people were the focus of the conversations held between the Secretary General of the United Nations, António Guterres and the designated Syrian Vice Foreign Minister Bassam Sabbagh.
According to national media this Sunday, the Syrian diplomat reaffirmed during the meeting held within the framework of the 78th session of the UN General Assembly, that the main cause of the difficult economic and humanitarian situation is unilateral and illegal coercive measures. imposed by the United States and the European Union.
He condemned the repeated Israeli aggressions on Syrian territory, and denounced that they targeted vital civilian facilities such as airports, ports and residential neighborhoods.
The diplomat thanked the Secretary General for raising urgent funds to help Syria after the devastating earthquake that hit the northwest of the country last February.
For his part, Guterres lamented the increasing suffering of Syrians and expressed concern for their humanitarian needs.
The United Nations is committed to continued cooperation with the government to ensure that humanitarian assistance reaches all Syrians, he said.
On the other hand, the official discussed with Mirjana Egger, the president of the International Committee of the Red Cross (ICRC), ways to promote joint cooperation between the government and the Organization to achieve a better humanitarian response that meets the needs of Syrians. (Text and photo: PL)
---