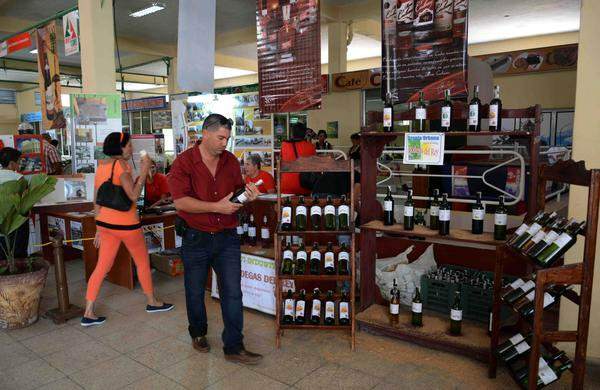 Camagüey, Sep 13.- Achieving personalized customer service, as well as offering good treatment and quality in services were some of the topics discussed at the Young Trade Route event, in this city.
The meeting was attended by participants in the First National Colloquium of the Youth Technical Brigades (BTJ) and others belonging to the Cándido González Morales and Horacio Cobiella polytechnics of education in the province, where they study the specialty of Commerce and Gastronomy.
Javier Rubio Aragón, from Camagüey, who won first place in the recent national contest, told the Cuban News Agency that it is very comforting to work on what he likes and that the design, preparation and transformation of the pieces of clothing is part of his life.
The experience was wonderful because all the participants gave each other feedback and our craft helps ordinary people at the same time that we offer the possibility for Camagüeyans to wear unique pieces, made especially for them, that differentiates us and gives us a seal of originality, he said.
Yelena Estévez Armas, representative of the delegation of the Ministry of Science, Technology and Environment in the territory, referred to the importance of having one's own brands and registering them because intellectual property demands the participation of new generations and their new ventures to increase profits. levels of improvements and boost exports of goods and services.
The president of the BTJ of the Commerce sector and dependent on the Paella Base Business Unit, Gustavo Guerra Brizuela, assured that it is a strength to have the new generations in the centers where charging customers through electronic payment gateways is implemented.
The linking of study centers with companies also focused the exchange between new generations, teachers and workers of the Business Group of Commerce in Camagüey, which will allow more knowledge to be brought to the workplace and transmit practical experiences for the training of more qualified professionals. (ACN) (Photo: Archive)
---