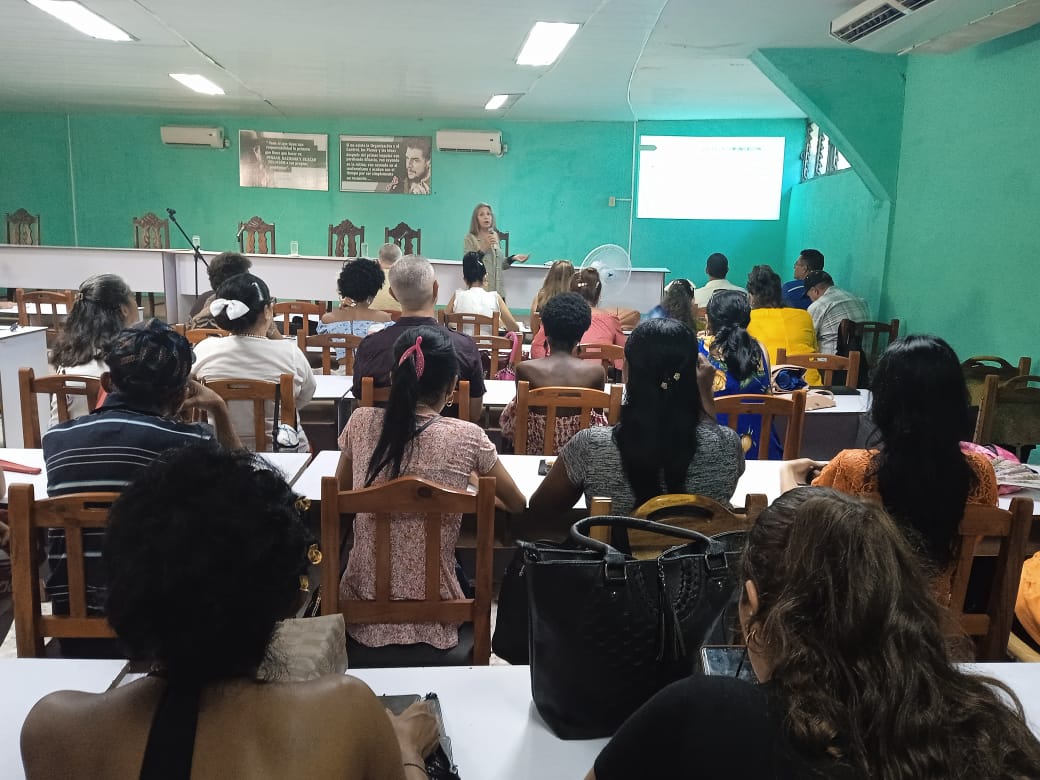 Camagüey, Sep 15.- The potential of Radio to materialize communication management as one of the three pillars of Government management in Cuba was highlighted at the opening of the 44th edition of the Provincial Festival of the medium.
In the first of the conferences that make up the theoretical program, doctor of science María del Carmen Véliz, professor at the University of Camagüey, highlighted the broad possibilities to, through sound and voice, contribute to the improvement of the economic and social model of the island.
Immediacy, interrelation with the public in real time, credibility, influence on people and the use of a minimum of resources for transmission constitute some of the advantages explained by the academic to workers from the 11 Camagüey stations.
She stressed that among the qualities of the creators of the medium to effectively reach audiences, clear language, culture, objectivity, critical and reflective thinking, adequate oral expression and the use of other codes such as music, effects, stand out and silence.
The researcher specified that today there are 44 thousand Radio stations in the world and 22 million people listen to the signal daily, which confirms that in the Internet era this medium continues to be widely preferred, even through the network of networks.
After this dissertation, an exchange took place on radio production and the elements to improve in pursuit of greater quality.
Yaimyr Victoria Basulto, head of the Ideological Department of the Provincial Committee of the Communist Party of Cuba, participates in the meeting; José Díaz Hernández, director of the Institute of Information and Social Communication in the Camagüey territory; Karla Gómez González, head of the Department of Journalism and Social Communication of the University of Camagüey; and Alicia Sosa Velázquez, provincial director of Radio.
The Provincial Radio Festival also foresees presentations around the podcast, the presence of rumba in the medium, the recently approved Social Communication Law, and in the evening the awards for the best works presented in the contest will take place. (Text and photo: Juan Mendoza Medina/Radio Cadena Agramonte)
---