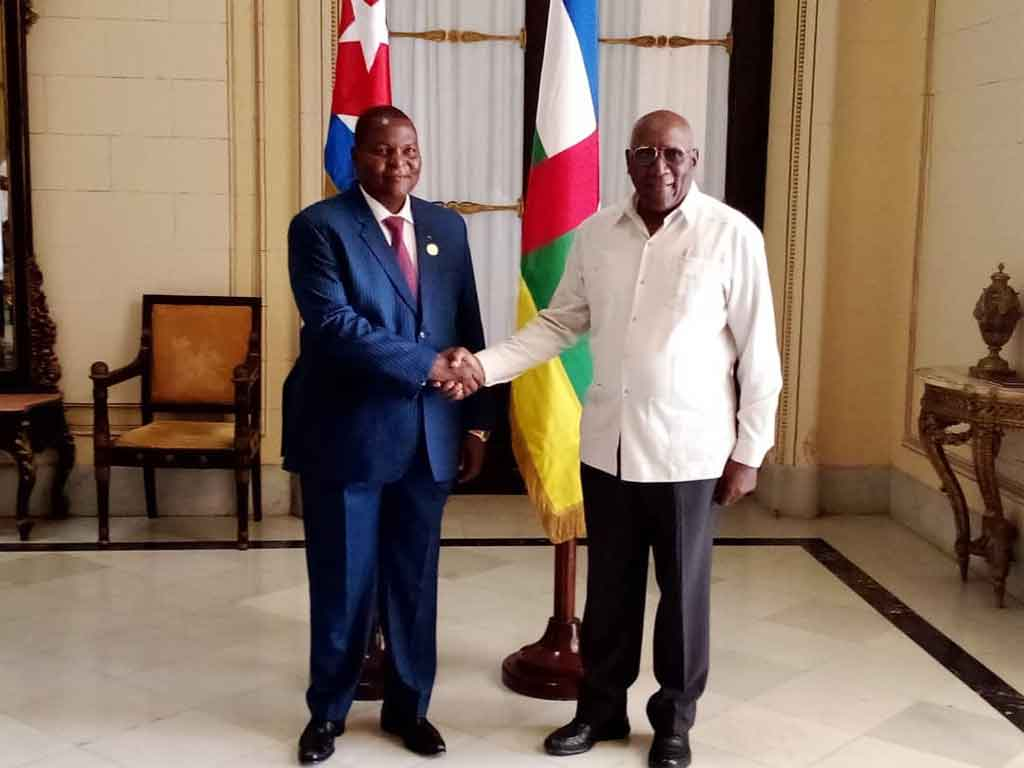 Havana, Sep 17.- The vice president of Cuba Salvador Valdés received today the president of the Central African Republic, Faustin-Archange Touadéra, who is on an official visit to Cuba.
At the headquarters of the Ministry of Foreign Affairs, both senior leaders discussed bilateral relations and other issues of common interest.
Valdés expressed to the visitor Cuba's gratitude for his participation in the G77 and China Summit, which ended the day before in this capital, as well as that country's support for the fight against the blockade that the United States has imposed on the island for more than six decades.
He also highlighted the historical nature of the ties between both nations and the willingness to expand and strengthen them.
Touadéra spoke this Friday on the first day of the G77 and China Summit, where he advocated developing common strategies and avoiding marginalization and inequalities in the field of science, innovation and technology, an issue that brought together more than a hundred heads of State and Government, and representatives of member nations.
The Summit adopted this Saturday the Havana Declaration, which outlined guidelines and new approaches to improve cooperation between Southern countries with the purpose of reducing the gap between rich and poor nations in these fields.
Cuba and the Central African Republic established diplomatic relations since March 3, 2000, and collaborate, among other spheres, in the training of human resources in areas such as Health. (Text and photo: PL)
---