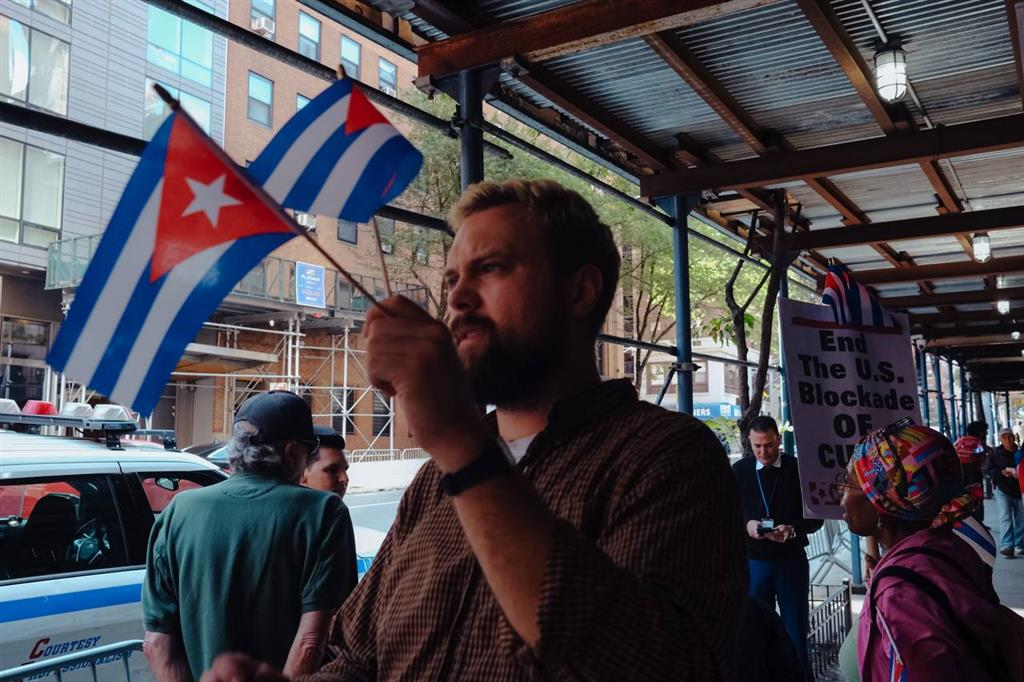 New York, September 20.- Representatives of different organizations and social movements in New York gathered in front of the Cuban Mission to the United Nations to express their solidarity with the Caribbean country.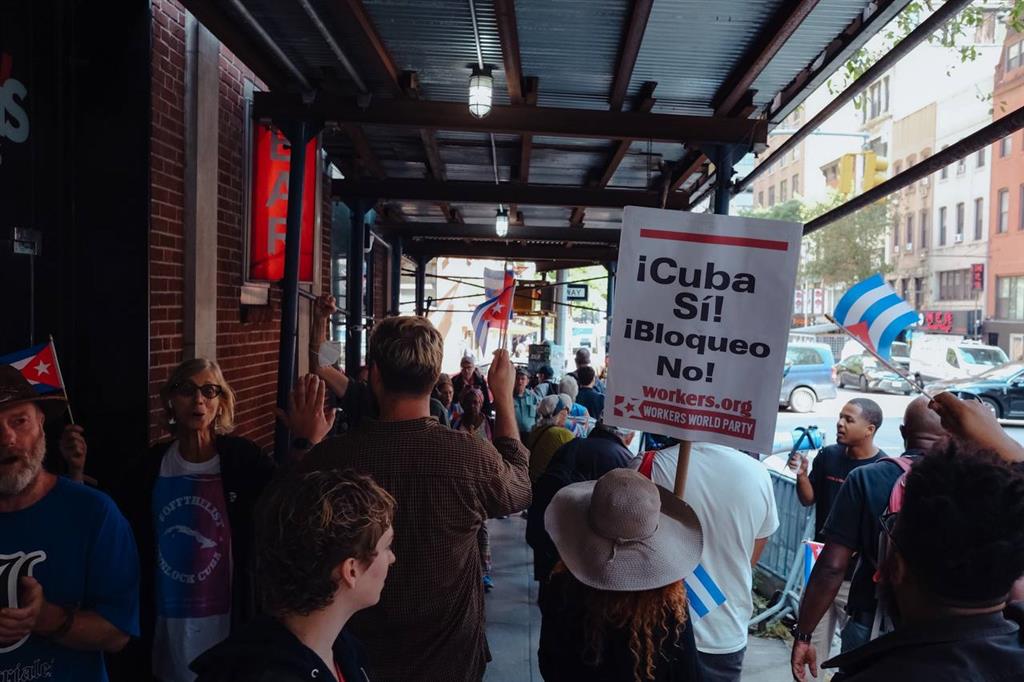 With slogans of Down with the United States Blockade against Cuba, Let Cuba live, Cuba yes blockade no, and others, the activists supported the intervention of President Miguel Díaz-Canel, who on behalf of his people spoke this Tuesday from the headquarters of the multilateral organization.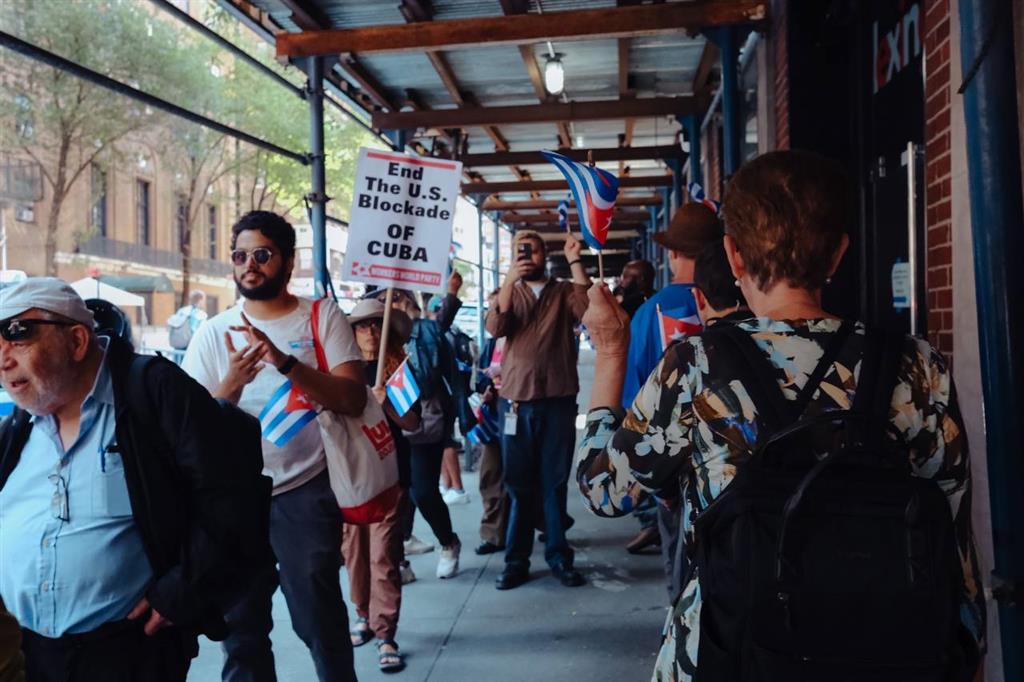 The blockade against Cuba is an extraterritorial, cruel and silent economic war that is accompanied by a powerful political machinery of destabilization, denounced the head of State in the plenary session of the 78th UN General Assembly when condemning the illegal unilateral blockade that has survived 11 administrations in the White House.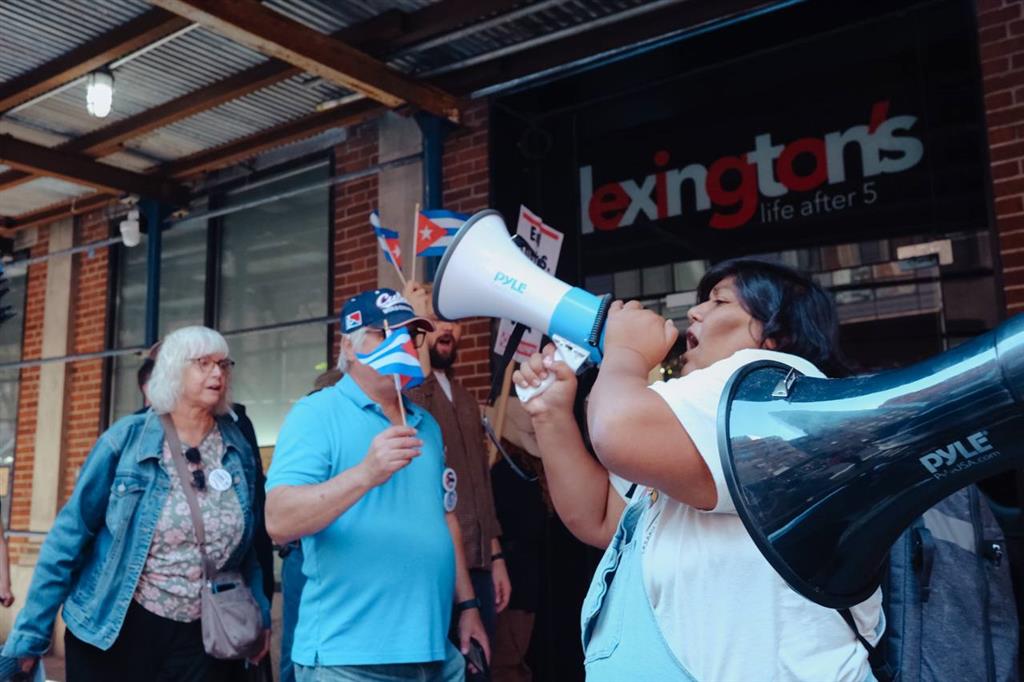 Despite the hostility of your government, we will continue to build bridges with the people of the United States, as we do with all the people of the world, and we will increasingly strengthen ties with Cuban emigrants in any corner of the planet, the president stressed.
The city of New York presented its best face in terms of weather this Tuesday, the rain that characterized the previous day gave way to a sunny and warm day that, for those of us who walk its streets, is perfect.
The supporters stood on Lexington Avenue and almost on the corner of 38th Street, in front of the headquarters of the Cuban representation in an expression of what many sectors in the United States want: rapprochement and the lifting of all coercive measures.
A little further from the place where the demonstrations of support were held, a small number of people shouted obscenities against the protesters in solidarity with the Caribbean island. (Text and photos: PL)
---