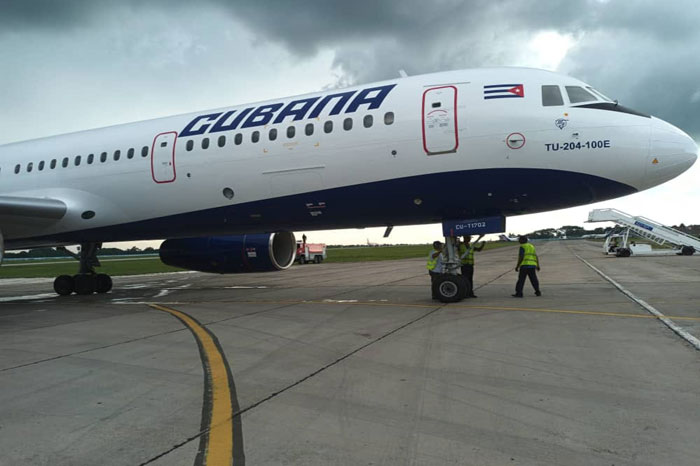 Havana, September 22.- After an extensive maintenance process in Russia, the Tupolev Tu-204-100E aircraft flew back to this capital, to rejoin the Cubana de Aviación fleet.
A brief note published on Facebook by that entity specifies that the plane, registration CU-T1702, was assembled and delivered to the official airline of Cuba.
"Cubana de Aviación will be able to once again have the Tupolev Tu-204E type aircraft active in its fleet and the reason is that the aircraft was transferred to Russia, where it went through an extensive and heavy maintenance process to soon take off to the capital of all Cubans," adds the communication.
According to Cubadebate, the plane was transferred to Russia to undergo exhaustive maintenance, with the aim of guaranteeing its safety, performance and compliance with international standards.
This process, the text explains, included detailed inspections, repairs and updates necessary to ensure its optimal functioning, meeting the highest quality and safety standards.
The Tupolev Tu-204 is a Russian-made twin-engine aircraft, capable of transporting 212 passengers. (Text and photo: ACN)
---