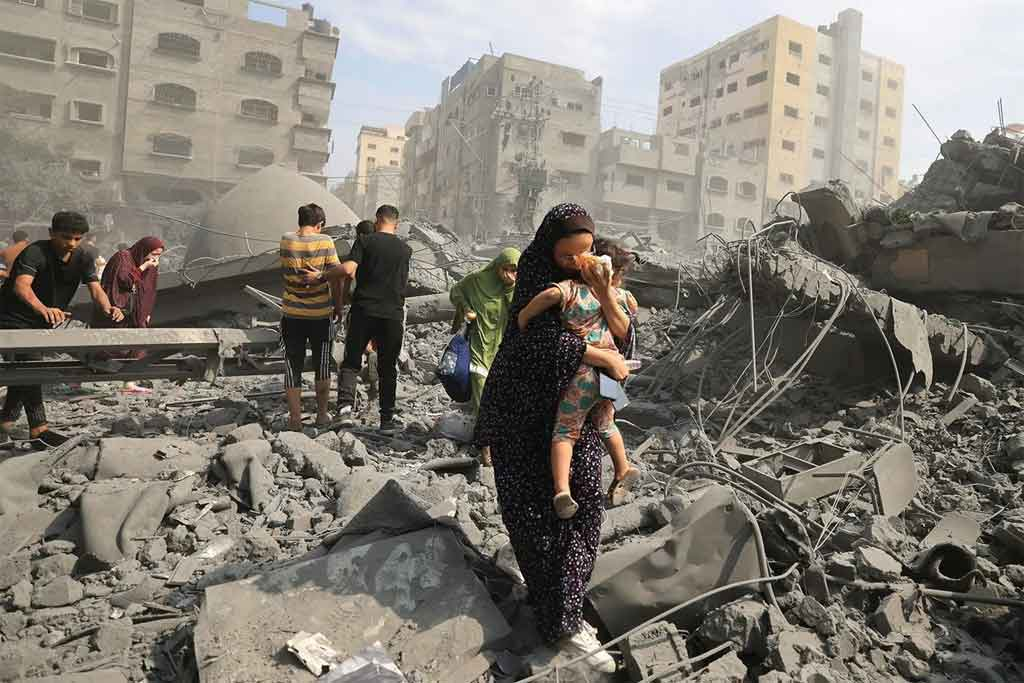 Ramallah, Nov 20.- More than five thousand minors have died in the Gaza Strip since the beginning of the Israeli aggression on October 7, the Palestinian Ministry of Education reported today.
In a statement on the occasion of International Children's Day being celebrated this Monday, the ministry indicated that of the total more than three thousand were students of various levels of education.
The murder scenes of children and schoolchildren in the Strip exceeded all norms and conventions, he said.
The Ministry stated that these horrible images reveal Israel's mentality and its continued attack on education in all Palestinian governorates, both in that enclave and in the West Bank.
Faced with this situation, he called on the countries and institutions of the world to protect the right of Palestinian children and young people to life and education, and to oppose the occupation and oppressive practices of the Israeli Army and settlers.
Organizations and institutions that defend childhood and the right to education must assume their responsibilities within the framework of their jurisdictions to stop the escalation of violations, aggression and crimes committed by the neighboring nation, he stressed.
According to official figures, more than 12,200 Palestinians have lost their lives in the Strip since the beginning of the new cycle of violence, including 5,000 minors, 3,250 women and 690 elderly people, while the number of injured exceeds 29,500.
More than four thousand citizens are still missing under the rubble, among them about two thousand minors. (Text and photo: PL)
---