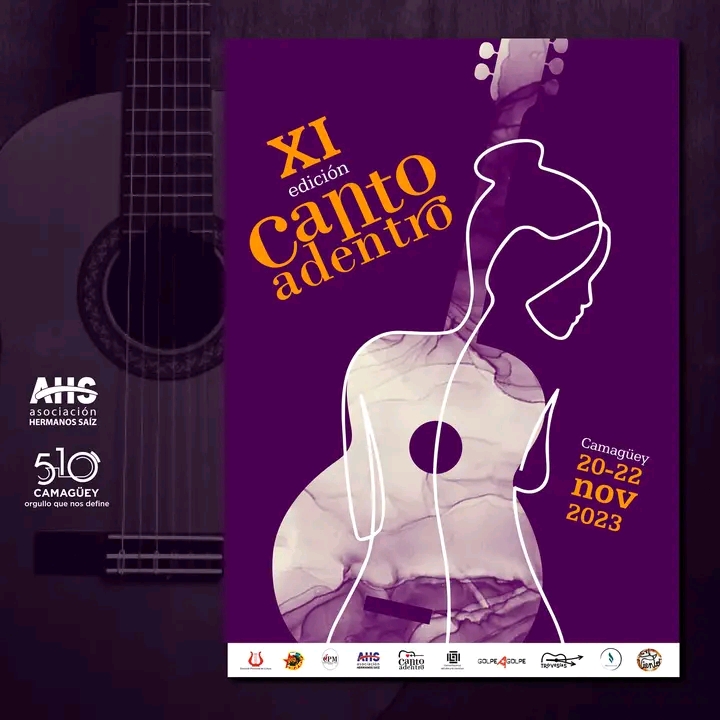 Camagüey, Nov 21.- The Canto Adentro Festival returned to Camagüey for its annual meeting, on this occasion local artists who cultivate the genre paid tribute to the renowned troubadour from Camagüey Miguel Escalona in the city's General Cemetery.
The performers Ada Naranjo, Ebenezer Semé (Benny) and Harold Díaz, who is also founder of the event that celebrates its eleventh edition this year, delighted the public with songs of their authorship and others that are part of the catalog of Cuban music, such as Una Mujer con Sombrero.
Ada Naranjo, who is a member of the organizing committee of the event and is also part of the well-known Duo Dulce Kpricho, explained that this installment is dedicated to Fidel Castro and the figure of women in Cuban trova.
She added that the contest has the presence of guests from other provinces, such as Annalie López, Ernesto Alejandro and the Duo En Hora Buena from Havana, as well as Motivos Personales and Leodanis Castellón from Ciego de Ávila.
She pointed out that local artists such as Dúo Mantra, Luidmila Pardillo, Marilyn Quiroga, Antonio Batista and Reinaldo Rodríguez, among others, also participate and will take place in three main venues: Café El Viento, Albertos Café and Casa del Joven Creador.
One of the highlights of the XI Edition of the Canto Adentro Festival will be the screening of videos from the Trovesías project that explores the work of exponents of trova and songwriting in Camagüey and other cities. (Text and photo: Idaylen Rodríguez Rodríguez/ Radio Cadena Agramonte)
---